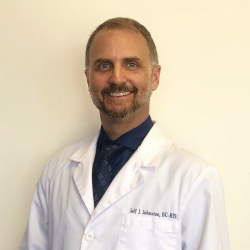 Latest posts by Jeffrey J. Johnston, BC-HIS
(see all)
You see it almost every week in every newspaper across the country. SALE! SALE! SALE! They promise us thousands of dollars in discounts if we just act quickly. Now don't get me wrong, I love to save money, just ask my kids, but when I see the same "Sale" every other week I get suspicious. The reason businesses market this way is because it works. We all love a bargain.
The best way to guarantee you are getting good hearing aids at a great price is to do your homework. Compare not only the price, but the cost of follow up care, length of warranties, the make and model of the aids you are getting, and your experience with the professional you will be working with. Ask how long they have been fitting hearing aids and how many manufacturers they work with.
We have a low-price guarantee on the same hearing aid and services. As I said before, it's not only price that matters. We include cleaning and adjustment free for the life of the hearing instruments and rechargeable hearing aids at no additional cost. We are family owned and operated which means if you need us to come in on a Saturday or after hours, we will work with you.
Our prices are always the same low prices, and we have hearing aids to meet every lifestyle and budget. We also offer interest free financing for those who qualify.
We encourage you to visit another office and then come see us and compare what we have to offer. I think you will find we provide a great experience at great value. Hope to see you soon.