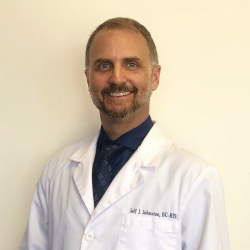 Latest posts by Jeffrey J. Johnston, BC-HIS
(see all)
We recently had a patient come in for an evaluation and consultation. We made a recommendation based on her budget and lifestyle. We have hearing aids that cost between $899-$2950 each. Because of financial limitations and a fairly quiet lifestyle we settled on the least expensive option for her. She thanked me for my time but wanted to talk with her daughter first. I am ALWAYS in favor of including friends and/or family members in the decision- making process for hearing aids. We try to encourage patients to bring someone with them to the appointment to sit in the test and consultation so they can help with questions and in making a decision.
Our patient called back and made an appointment to come in with her daughter to have some questions answered. Once back in the exam room I asked the daughter what questions she had and she said "None, because you just want to sell hearing aids and probably won't answer my questions honestly". I have to tell you I really appreciated how this young lady was trying to look out for her mother. I was not offended or mad or insulted. Honestly, I understand where her skepticism was coming from. I assured her I would answer any question she wanted to ask.
She asked several questions about the quality of the lower cost aids, what the cost included, about my experience, and about future care. I loved it. I wish more patients would do their homework before purchasing hearing aids. We fit her mom and look forward to taking care of her hearing for years to come. Call us to schedule a free, no pressure, hearing evaluation and consultation. We won't pressure you to make a decision if you're not ready yet. And please ask all the questions you want to. We look forward to seeing you soon.